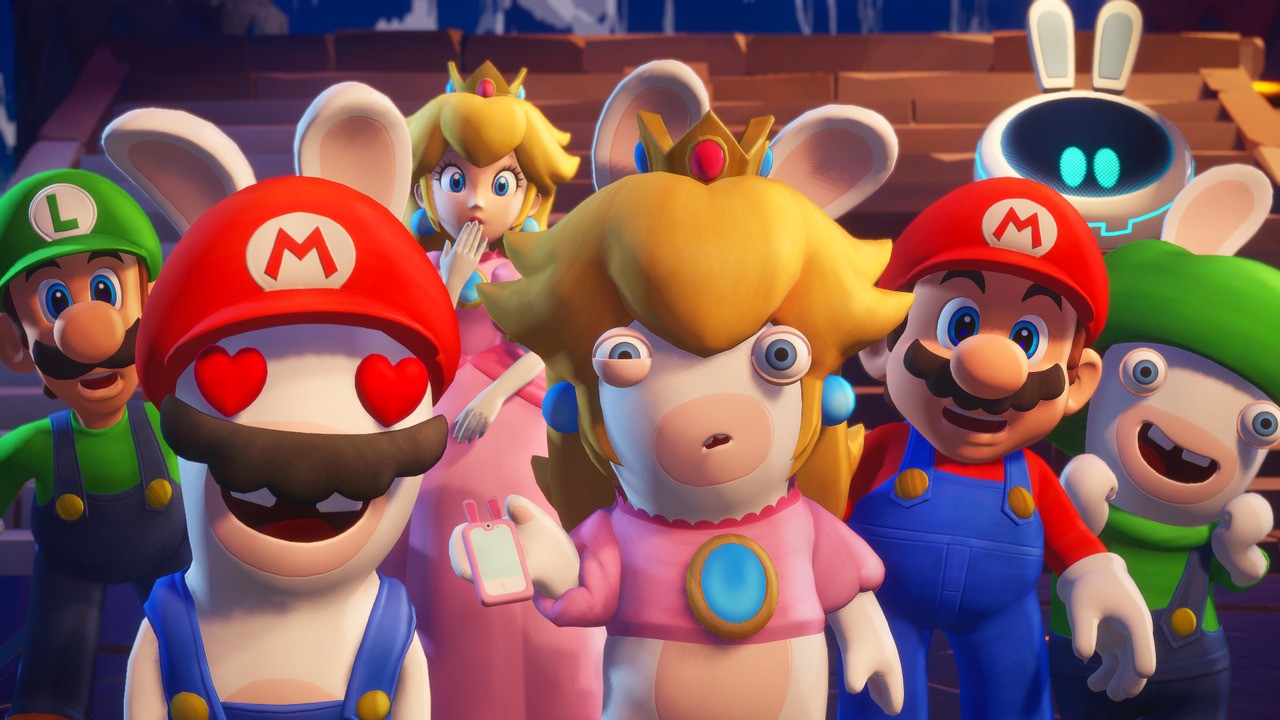 2022 looks glorious for tactical games on Switch
Nintendo already has a number of high-profile games lined up for Switch in 2022, and when you add third-parties to the mix, it sounds really, really exciting.
One genre that looks particularly good for the upcoming period is tactical games, especially turn-based strategy tactical games. For me, the coming year on Switch seems to be full of handheld gaming in a comfy chair, taking my time and ruminating over clever moves to outsmart my enemies – like a good game of chess but with lots of whimsy and pretty extra game design thrown around the pieces.
As tactical games are perhaps my favorite kind these days – a reflection of age and dulled reflexes in platformers, perhaps – here are some confirmed Switch titles that look pretty wonderful and are everything top of my 2022 wishlist…
Triangle Strategy – March 4, 2022
From the team that brought us the brilliant Octopath Traveler, this takes the same HD-2D approach that looks fantastic on Nintendo's system (and elsewhere, of course).
It's a title that's very reminiscent of classic Final Fantasy tactics, but with lots of modern twists and what looks like some interesting narrative and choice mechanics. The demo got off to a very encouraging start last year, and with various tweaks and improvements based on fan feedback, I'm optimistic it'll be a gem.
Advance Wars 1+2: Re-Boot Camp – Spring 2022
Originally slated for a December 2021 release, Nintendo and developer WayForward have made the decision to push this back to Spring 22 – with a My Nintendo Store UK listing (the listing of which is currently still live) suggesting an April 8 arrival.
As the name clearly suggests, this combines content from the first two games in the series, but with completely reworked and fresh visuals and no doubt other quality of life improvements. From a personal perspective, this is a series I've heard a lot about but haven't experienced, so I can't wait to try this modernized version.
Mario + Rabbids Sparks of Hope – 2022
Mario + Rabbids Kingdom Battle was a surprise collaboration with Ubisoft at the start of Switch, but the end result was great; the Donkey Kong Adventure DLC was also a great addition.
With some aspects borrowed from titles like XCOM, it nevertheless forged its own path with clever character-specific abilities, as well as some Mario twists on movement and attack. It's utterly charming, and there's little reason to be anything other than very optimistic about what the sequel may deliver.
Metal Slug Tactics – 2022
When this was originally revealed for PC in summer 2021, many people, especially those of us with a few gray hairs on our heads, were clamoring for a Switch version. Unsurprisingly, publisher Dotemu is obliging, which means the Switch will host plenty of classic Metal Slug action titles as well as this new tactical twist.
Again, we have a stylized isometric perspective, but with the goofy military tone of the iconic IP. It looks stunning, and the trailers so far also hint at the prospect of excellent boss battles.
Marvel's Midnight Suns – 2022
As someone who jumps happily and enjoys the silly escapism of Marvel games, this tops the list in terms of expected titles. It has a development pedigree with Firaxis Games (well known for the XCOM series), and its delay in the second half of the year (originally expected in March) will hopefully allow it to be fully polished upon arrival.
The concept, IP, and mechanics sound enticing, my only concern being performance on Switch. XCOM 2 collection can be a little tricky on Nintendo's system, but if Nintendo planned a Switch version from day one, it will hopefully have a solid optimization.
---
Of course, there will be more game reveals to come and no doubt some great Indie/download-only strategy tactics games. Given how active Intelligent Systems are in the 3DS era, we have to wait for another fire emblem title too, following on from 2019's Fire Emblem: Three Houses, so it might be a surprise to enjoy in 2022.
As you can see, the coming year could be great for this genre; let us know what you're looking forward to in the poll and comments below!