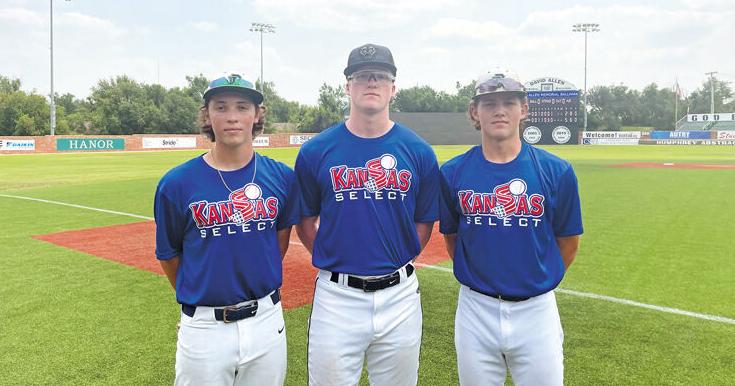 Derby baseball players take part in the High Plains Shootout | derby sports
Three Derby baseball players represented Sunflower State at the High Plains Shootout in Enid, Okla., July 19-21.
Luke Westerman, Saben Seager and Mitchell Johnson earned spots on the Kansas Select All-Stars Blue team and faced off against some of the best players from Oklahoma, Texas and Kansas. The team finished the showcase with a 2-3 record.
The reigning AVCTL-I pitcher of the year and All-State second-team winner, Seager picked up a victory in four innings of work with two strikeouts and no earned runs. On the final day of the tournament, Seager showed his skill with the bat going 1 for 2 at home plate.
Westerman went 5 for 12 with five walks and three runs scored. First-team All-League second baseman and All-State Utility second-team winner demonstrated plug and play ability at shortstop, third base, right fielder and designated hitter .
Mitchell, a second-team All-League pitcher, pitched two innings in the final game of the showcase. All three Panthers will be key returning elements for their senior year of high school, aiming to build on third place in the 6A State Tournament last season.
The shooting was an occasion to attract the attention of university scouts representing several schools at different levels. Wichita State University, University of Kansas, and Oklahoma State University were among the DI universities present. Additionally, Cowley College, Butler and Hutchinson Community College were represented at the High Plains Shootout. Derby's three players are uncommitted.
Cody Friesen is the Derby Informer's sports editor. Reach him with sports tips at [email protected] and follow @Derby_Sports on Twitter for the latest updates.