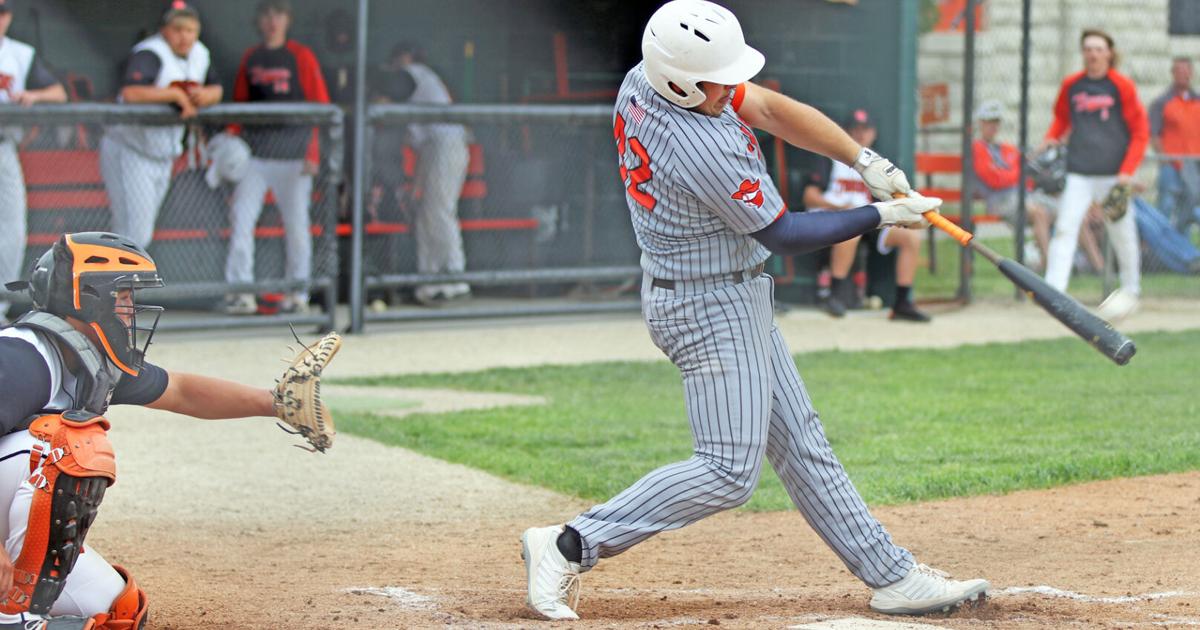 NCKL baseball coaches pay tribute to Cowboys and Irish | Sports
At the end of the 2021 high school baseball season, the North Central Kansas League head coaches awarded the honors to five Abilene Cowboys and three Chapman Fighting Irish baseball players.
The 2021 NCKL champion Clay Center Tigers, who finished the year as Class 4A state runners-up, had five players named to the All-League team. Wamego Red Raiders have won the most with seven recognized players.
Leading the Cowboy contingent were seniors Robbie Keener and Kaden Coup. Keener was named one of two All-League receivers on the NCKL team even though he spent the last half of the season at shortstop or on the mound for the Cowboys. Coup, who split his time on the mound or patrolling center field for Abilene, has been recognized by league coaches for his outfield defense and batting. Coup hit in first position for the Cowboys while Keener hit in clean up position.
Junior Abilene Carter Taplin was named to the league team as an infielder after showing his glove at the infield midfield and third base positions. Freshman Stockton Timbrook earned honorable mention infielder for his play at third base as the Cowboys finished the season 10-11. Fellow freshman Zach Miller was named an All-League Utility for defensive play in both the outfield and infield for Abilene in his freshman season of high school baseball.
Chapman juniors Torin Cavanaugh, Camden Liebau and Tate Milton earned All-League recognition from league coaches. Cavanaugh joined Abilene's Keener behind the plate on the league roster. Liebau was recognized as an infielder and Milton was an outfielder for the 7-14 Fighting Irish.
End of season individual stats were not available for the Reflector-Chronicle.
NCKL All-League Baseball 2021
Chase Parker, RS, Concordia
Keegan McDonald, SR, Clay Center
Ryan Erickson, SR, Wamego
James DeRouchey, JR, Wamego
Ayden Price, SR, Marysville
Josh Ferguson, SR, Clay Center
Torin Cavanaugh, JR, Chapman
Robbie Keener, SR, Abilene
Connor Halbert, SR, Marysville
Mark Hoffman, SOPH, Clay Center
Wyatt Trost, SR, Concordia
Dawson Tajchman, SOPH, Wamego
Colyer Brummett, JR, Wamego
Carter Taplin, JR, Abilene
Camden Liebau, JR, Chapman
Stockton Timbrook, FR, Abilene
Jon Haggard, SR, Marysville
Brady Glaves, SR, Clay Center
Hayden Oviatt, SOPH, Wamego
Chas Carlgren, RS, Concordia
Hayden Nutsch, JR, Wamego
Aaron Matthews, SR, Wamego
Hunter Schroesder, RS, Concordia
Nick Vignery, SR, Concordia
Tanner DeMars, SR, Clay Center