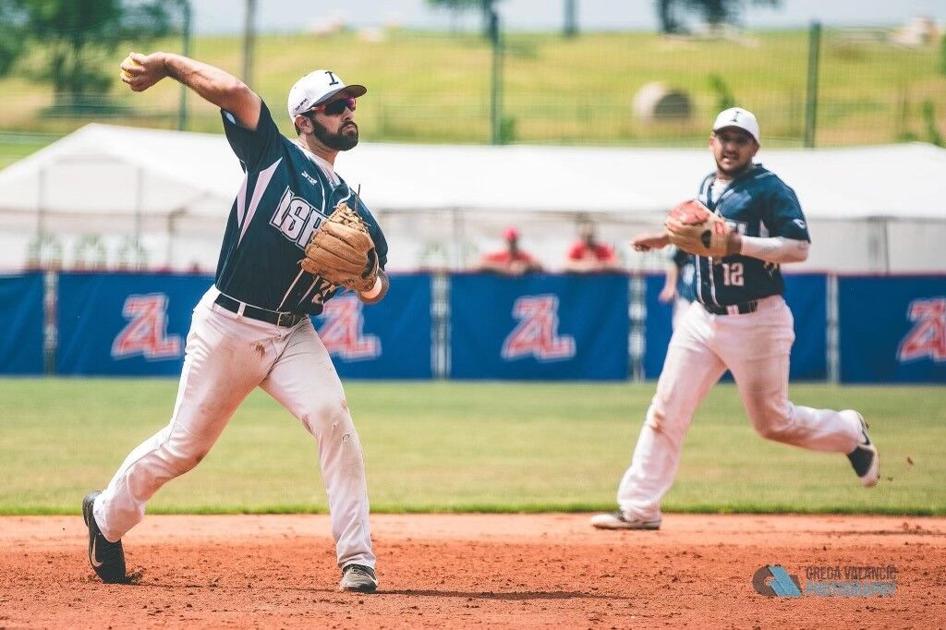 Pepper Pike helped train Israeli baseball players | Olympic Games
The Israeli national baseball team is set to play its first game at the Tokyo 2020 Olympics on July 29, but the road to it began much earlier.
Pepper Pike baseball player and coach Ryan Willen was at the forefront of Israel's youth development agenda as early as 2017.
After his freshman year at Washington and Jefferson College in Washington, Pennsylvania, Willen went to Israel as an intern with the Onward Israel program. While there, he assisted in development, teaching baseball to amateur players and teaching coaches how to coach.
Willen, now 25, met Israel's senior national team head coach Eric Holtz, who coached the United States team at the 2017 Maccabiah Games. Holtz has made it clear that he wants Willen to stay. and plays for the team, but Willen was not yet an Israeli citizen.
After graduating from college a year later, Willen was training in California when offered a position as the team's head coach for the Under-18 program and to help run his academy and its development program.
"It was sort of building a general education program," said Willen, who is a member of the B'nai Jeshurun ​​congregation at Pepper Pike. "Getting these guys two or three practices a week, trying to teach the coaches how to run a practice, how to run a youth practice, and get kids interested in baseball."
In 2018, Willen led Israel to their first European Under-18 Championships after beating Belgium, 8-5.
Willen said it was cool to live with, as all men in Israel must enlist in the military at the age of 18. This tournament was therefore the last experience of playing organized baseball for many of them.
"So it was kind of a bittersweet moment to give these kids that last chance to shine before they have to go into the military, but also this incredibly important thing to develop for the future," Willen said. .
He said a few players from that team have reached the senior national team and he is proud to see his players evolve and go to senior or college teams in the United States, including Daniel Laderman, who will play on the pitch. to Vassar. College in Poughkeepsie, NY this fall.
"Seeing this was the most rewarding thing I've seen," Willen said because these guys don't grow up with a baseball culture in Israel. "There is no continuity for their sport because of the military. So giving them that opportunity, their stage, their platform, something just for them, that was the most rewarding thing in the world.
Willen said the shared connection of Judaism meant there was a camaraderie between his teammates that he had never experienced on any other team.
"It doesn't matter who plays on this team, it doesn't matter if you have MLB All-Stars or Joe Schmo from Israel, this team is tied together in a way that's hard to explain," said Willen. "Any team that I have chosen to coach or have played in that represents Israel, there is this unspoken connection between these players that I have never had or seen in any other team."