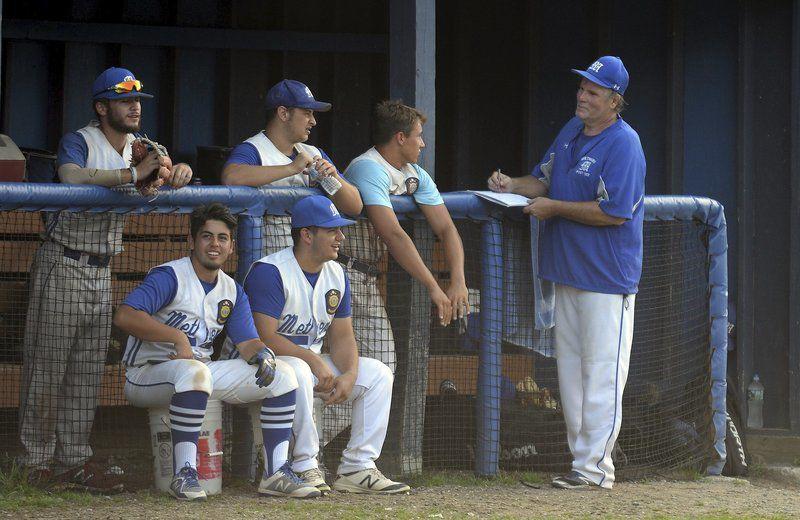 Summer baseball coaches on hold, reflect on changes | Local sports
It's almost like a rain delay.
Thanks to the coronavirus, the high school baseball season is hanging on like a thread, and it's hard to predict what's going to happen. Will the weather clear up, allowing the game to resume, or will regular rain stop the game for good?
If all goes well, as the MIAA hopes, school will resume on May 4, with games scheduled to start a week later and the end of the season scheduled for June 27. The high school baseball season literally hinges on Governor Baker's permission. 4 start date.
But high school baseball (and softball for that matter) isn't the only season that depends on the May 4 start date. The summer season is also affected.
"It all depends on what the high schools are doing," Methuen Legion coach Dave Mosher said. "If they don't play any games, we could start about when we usually do – my first game is scheduled for June 10. If they have a season, we will have to push our season back for a few weeks."
Echoes Haverhill Post 4 Coach Larry O'Brien: "We just have to wait until May 4th and see what the schools are doing. I doubt we'll have regular trials like in the past and we'll likely miss out on indie (non-Legion) games that we like to play before the Legion games start.
Whatever the verdict, the local Babe Ruth Spring and other youth leagues have already been affected. All the little leagues will start late, if they are able to secure a season, and the Babe Ruth leagues will undoubtedly start later than usual.
The Big Diamond League led by Jeff Buxton of North Andover, for example, typically has separate spring and summer seasons, but they envision a merged spring / summer season. And the Intertown League, led by Tim Southall of Georgetown, is ready to start its season (for Divisions 13 and 14-15) as late as July 5.
"We could have 5-6 weeks and skip the playoffs," said Southall, who also coaches the Newburyport Post 150 Legion team and a North Shore Baseball League (NSBL) team. "It's just about getting the kids out and playing baseball at some point this year."
Referring to the semi-pro North Shore Baseball League, she is expected to start her season on May 17, a date that now seems unlikely.
"I have my doubts about that (May 17), but hopefully we have a shortened season," said Kingston Night Owls coach Paul Sartori, who is also head coach at Haverhill High.
North Essex coach Jeff Mejia is certainly hoping for some sort of summer schedule as the NSBL, like other top amateur leagues, is full of college players who have had most if not all of their seasons wiped out by the coronavirus.
Speaking perhaps on behalf of players of all skill levels, Mejia said, "If these kids lose the summer ball after losing the spring, it will be another blow to their development. It will be horrible.
*******************
"It all depends on what the high schools are doing.
Methuen Legion Coach Dave Mosher